Tiriez offers several different collections
Each one is specifically designed to create a unique sleep environment and cater to all comfort preferences, budgets, and lifestyles.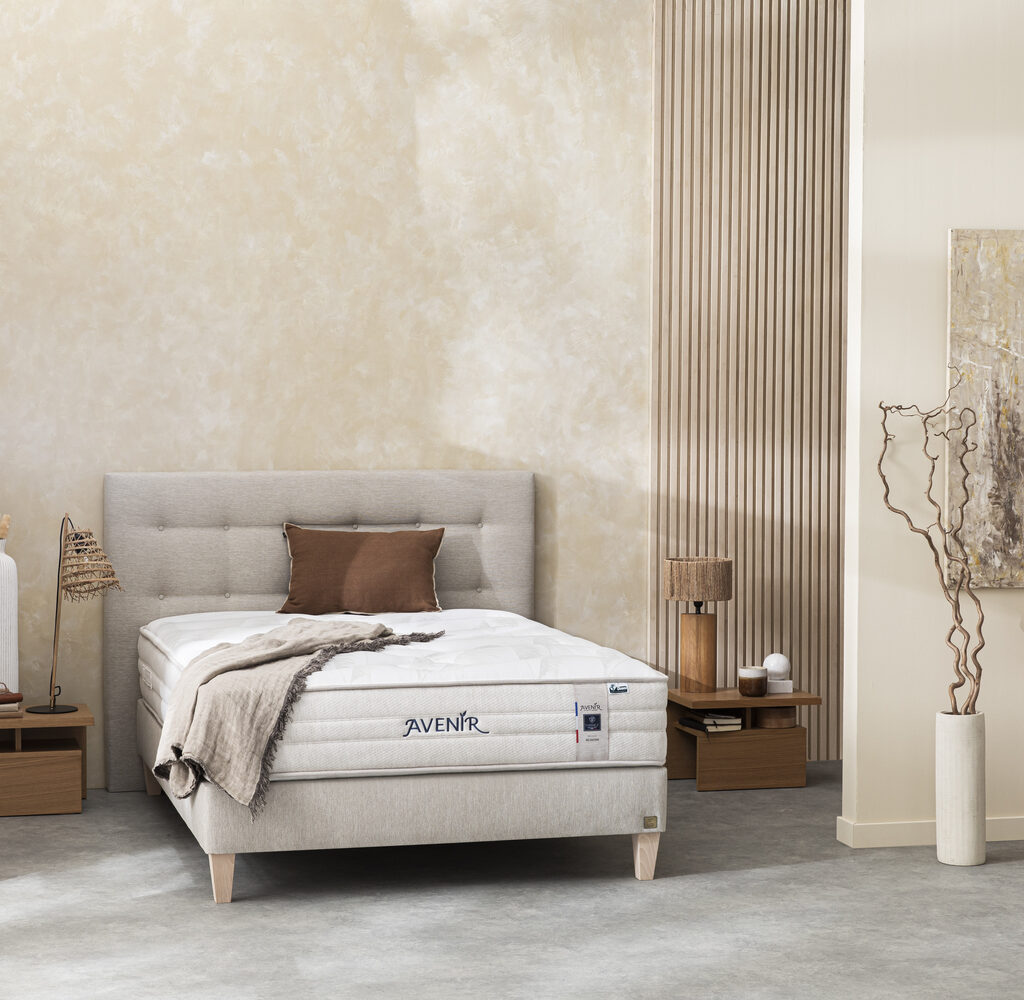 The Avenir collection focuses on ecology and symbolises the environmental commitment of our company. It consists of 3 mattresses that have been carefully designed to be eco-friendly products with an A score on environmental impact.
A refined collection inspired by French elegance: branded top, a textured band enhanced by a black and gold ribbon, and combinations of different materials for top-of-the-line comfort.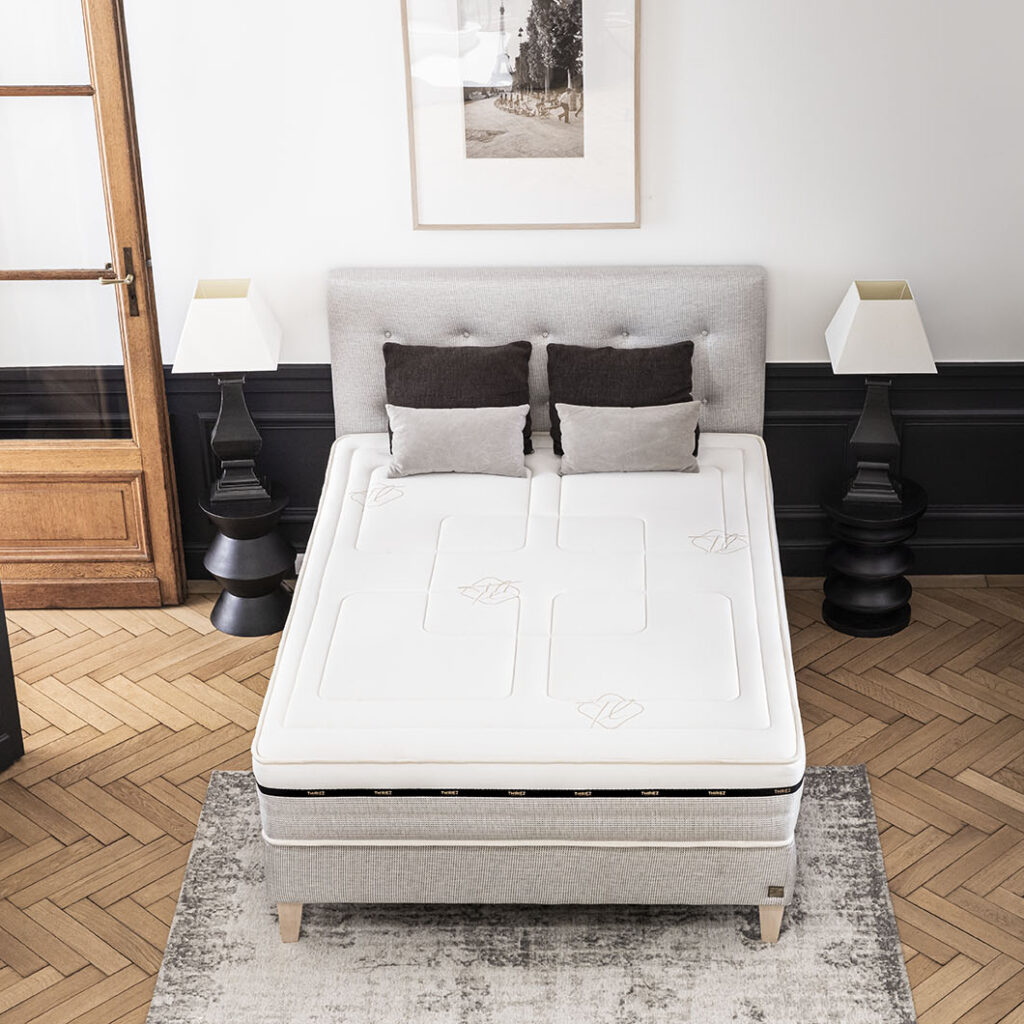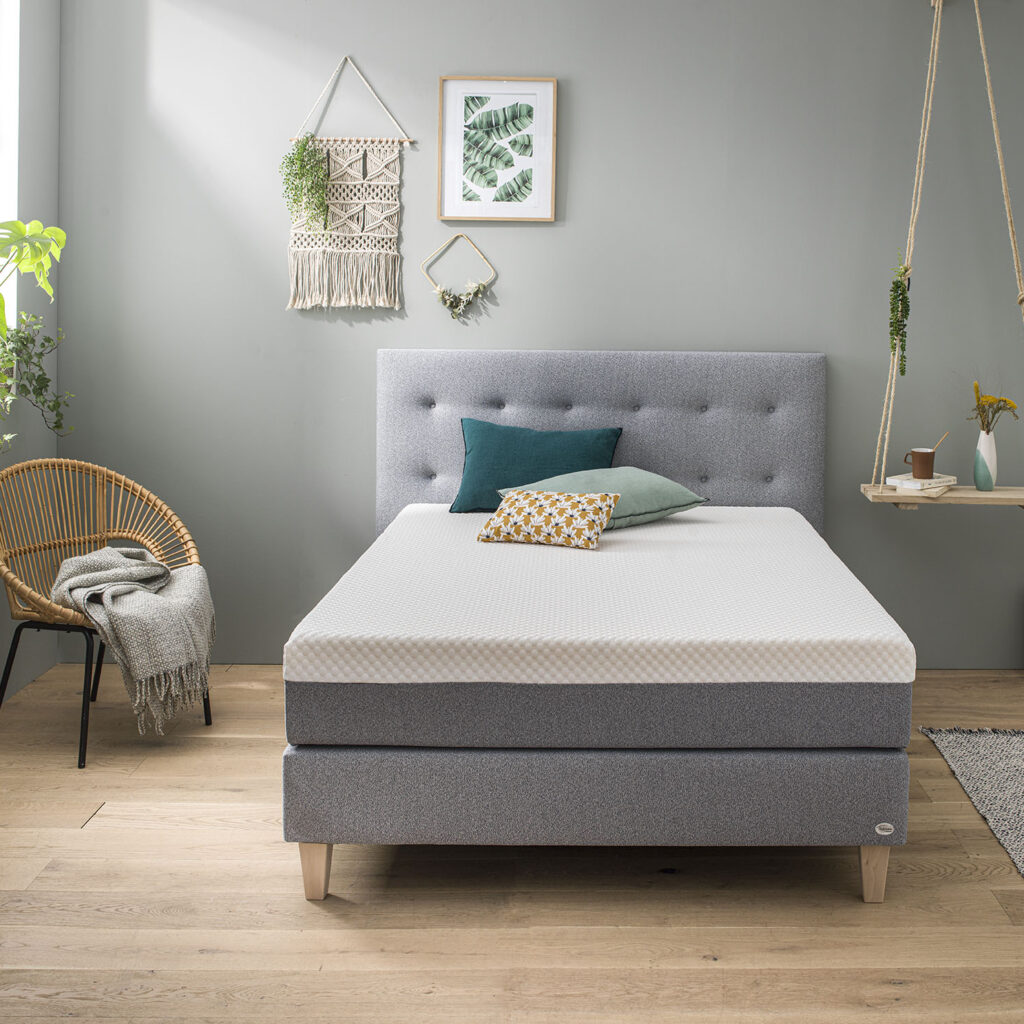 A collection for the entire family that welcomes you to a serene journey: soft shades combine with a wide choice of comfort preferences to create a soothing and restful sleep environment.
A mattress collection in neutral colors and accessible to everyone, offering two types of comfort, in high resilience foam or pocket coils.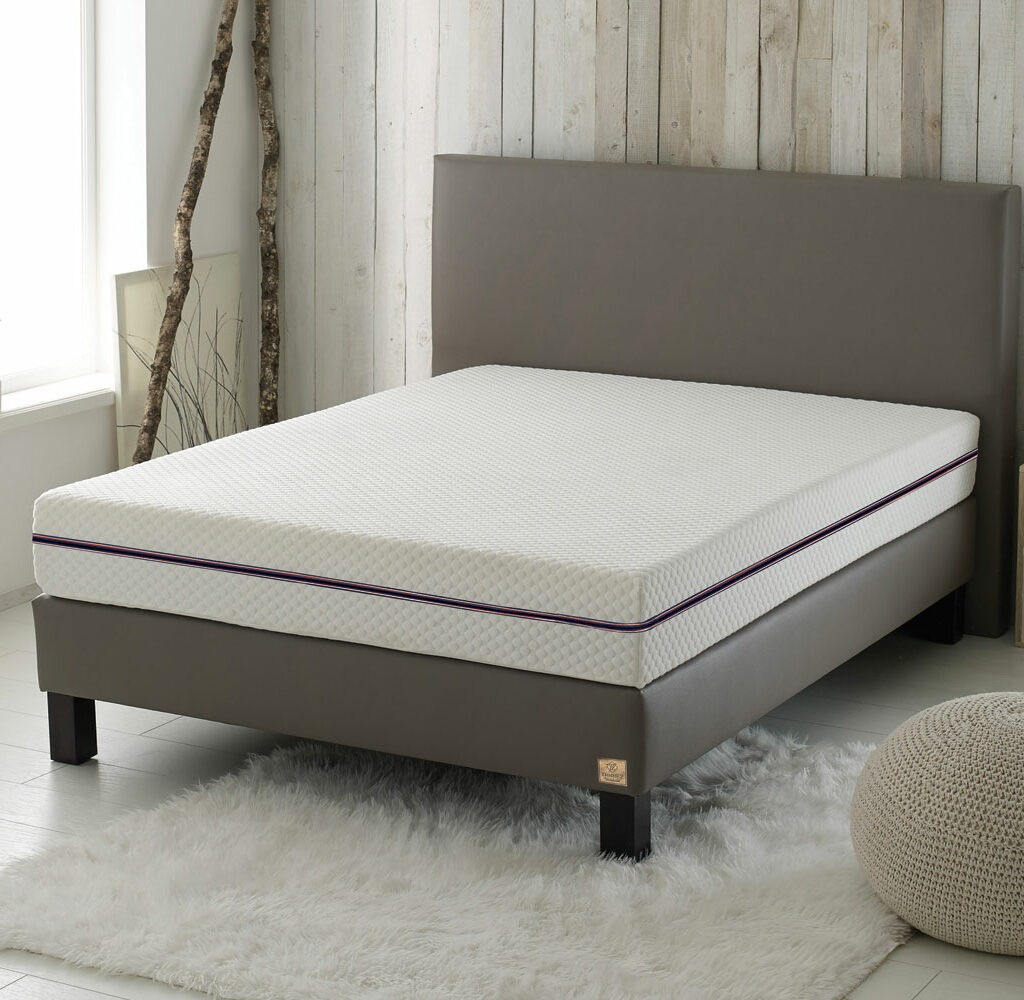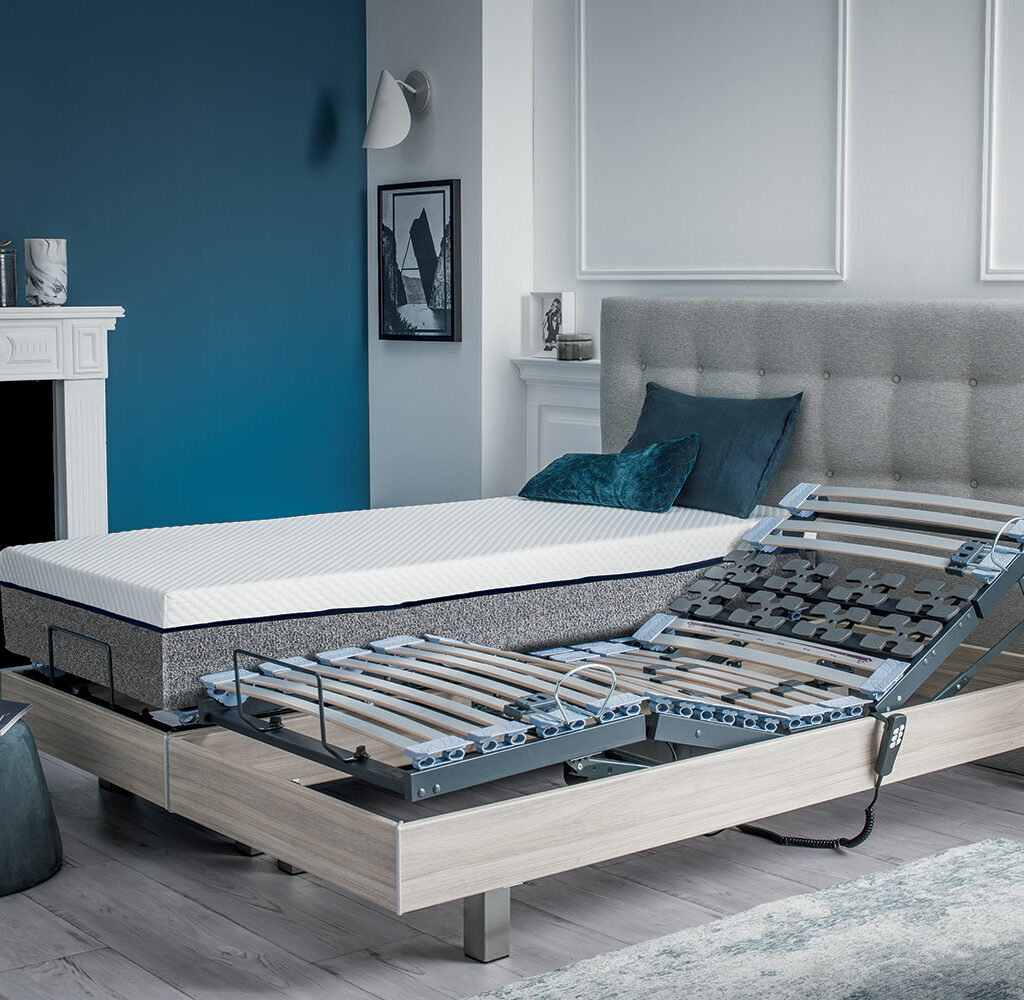 Our Relaxation line features bed bases and mattresses designed to ensure a restful sleep. The adjustable Relaxation bed bases allow you to customize your position: sitting (ideal for reading), legs elevated, semi-reclining position, etc.
The Thiriez brand also offers bed bases and headboards that are compatible with our mattresses to suit your decorative desires.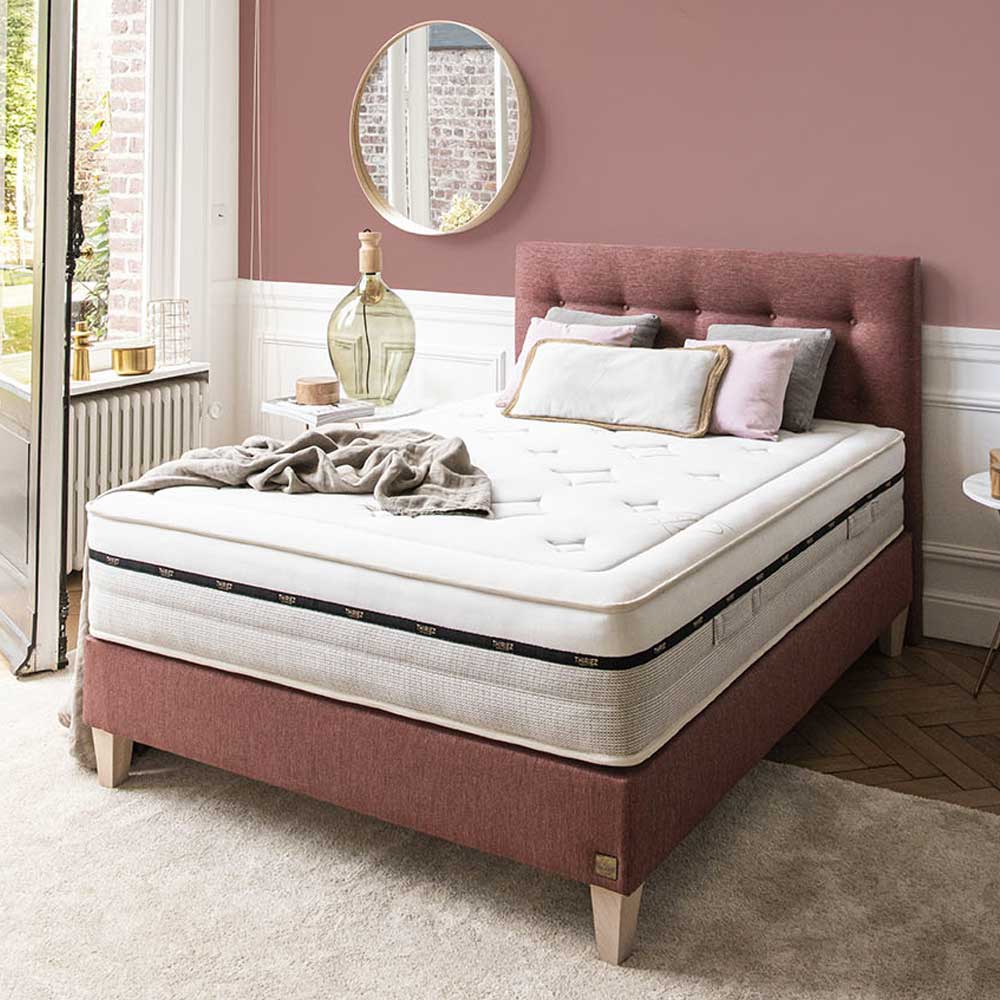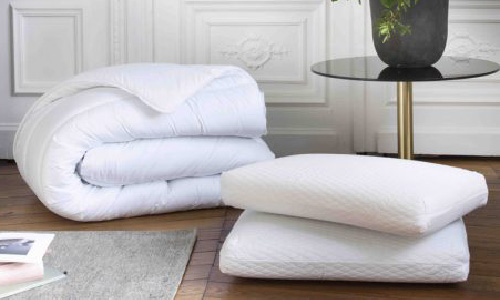 Thiriez offers a wide range of accessories (pillows, mattress toppers, and portable mattresses) to enhance your bedroom and your sleep.
Where to find your mattress near you